Receive love without barriers. Be kind to others and enjoy the company of close ones. You truly are a spiritual being, ready for abundance and friendship.

There are mountains to climb, rivers to cross and emotional turbulence in today's world. Breathe in and let go. Things seem to work themselves out within time.

Focus on what's inside. Open your heart for knowledge of the galaxy and share good times with loved ones. Have a laugh and lighten up the mood.

Let the creativity flow

, bathe in the joy of bliss. Have a picnic, lay on the grass in the sun. Listen to the sound of a nearby stream and birds chirping. Smell the flowers in the garden of life, so simple yet so perfect.
Powered by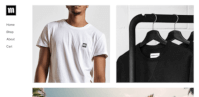 Create your own unique website with customizable templates.