Become consciously aware of what you are doing with the energy in the moment. Are you in a state of non-resistance? Is your desire growing without hindrance?

You could focus in things that are already in your experience to feel the satisfaction. Be one with who you are, get rid of the gap between you and your inner being. Your inner being can expand exponentially.

Manifest contentment. Miracles appear when you are in this place. Soften your resistance and

find the satisfaction factor

. Your source is evolving and becoming. Is the path to what you want hard work? More than likely not.

Ease into accomplishment. Most of the things that people want is because they think it will make them feel better. What makes you feel better now? Do you feel free when you go on vacation? Try feeling free now, in the moment.
Powered by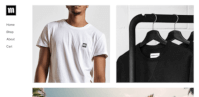 Create your own unique website with customizable templates.