Establish your relationship with your source. You will find an ease of life when you ride the vibration of the universe. Simple things like the beach, pets, plants, food and going for a walk can line things up for you.

Use 100% of your time connecting with the lifeline of your source. Remind yourself constantly of the abundance that the universe has to offer. Focus on abundance, love and the giving nature of your source.

Meditation can be great for contemplating the good things in life and letting go of negative energy. How does the source within you see this situation? What makes you feel the best?

Discover, practice and perfect unconditional love. Become so tuned in to source, that distractions melt away. Turn off the radio, turn off the TV, turn off the computer and sit quietly. This will help you get into the place that connects the most closely with your inner being.

Things become clear when you let go. You can't perceive outside of your perspective. When you discover the path to yourself, you feel pretty good. The silence between thoughts is the space you want to be in. Allowing everything to be is a good intention to have.

Let go of the personal will. This is an

invitation to a spiritual journey

. In the spiritual journey, there is an endeavor to discover your true nature. There is no separate self.
Powered by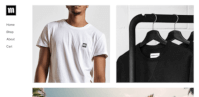 Create your own unique website with customizable templates.