The time for abundance is upon you. You are a vibrational magnet of source energy. Align yourself with the infinite wisdom of the galaxy.

You can attain what you want by connecting to the

good feeling of abundance

. The universe makes no mistakes. Visualize your ultimate lifestyle and put yourself on a platform of receiving.

Share peace, help others, be selfless and connect to the abundant source of all creation. Striving prohibits access to this ever giving source of mother nature. People don't want money, they want the lifestyle that money provides. Focus on the lifestyle and things will fall into place.

Live in a state of gratitude while basking in the present moment. Clarity is very powerful, it puts you in tune and in anticipation of what's to come. Being in a receptive mode is a way to feel good and motivated towards your goals. Desire comes naturally when you let go of it.

Little by little you are discovering, and things are unfolding the way they are supposed to.
Powered by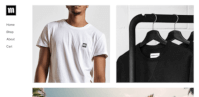 Create your own unique website with customizable templates.