Every now and then, a little soul-searching is in order. When the outside world of material things and hyper-active thoughts bombard the individual, going deep within can dissolve some of these external issues.

Meditation

is a great tool for letting go of the "suffocation" of normal life, and a fantastic way to relieve stress. Deep breathing is also very therapeutic and healing.

Go deep inside from time to time to discover an inner world of space, creativity, simple living and peace. It does take some persistence and discipline, but is worth it in the long run. Let go of the things that are bogging you down in the normal existence of day to day life.

Take a second to appreciate simple things like food, sex, music, pets and art. Going deep within for some soul-searching on a daily basis can really bring back perspective and let you realize your internal nature of bliss.
Powered by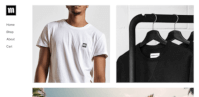 Create your own unique website with customizable templates.