Be joyful and absorb free flowing energy. The pursuit of happiness can be an easy journey, if you let it in. Deep in the well of your innermost being lies an abundant universe of ecstasy, just waiting to be tapped.

Go with the flow of the river or stream

. Set yourself free. Simplify your attitude and lighten up to be the vibration you wish to be, to yourself and others.

Try to feel what your inner being feels like. Expansion can be very interesting. Manifestation and creation is on the leading edge of your vibrational output.

Exposure to experience is an enhancement, representative of the vibration of life. Vitality and balance comes about through your emotional center. Are you fully within yourself? Let it be the feeling experience it was meant to be.
Powered by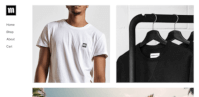 Create your own unique website with customizable templates.