Ever find yourself in a "mind fog"? You aren't alone. Stressful thoughts can clutter your mind and make it next to impossible to accomplish what needs to get done.

A clear head and a smooth thought process is key to achieving your ultimate journey in a timely manner. When the smoke clears, you can rest assured that your life will begin to fall into place. Everything you want won't always happen instantly, but with a little patience and persistence, your creativity is bound to explode.

Deep breathing

and relaxation is important for keeping your mind clear of negative thoughts and a cluttered mindset. Books are always good for this because they can shift your attention on something you enjoy. Getting lost in a good book is a great way to de-clutter your mind.

Going for a walk is also fantastic. Find a nice quiet part, nature scene or country atmosphere to walk away your issues. And the obvious benefit is exercise, so it's like a double whammy. Exercise gets the endorphins going.
Powered by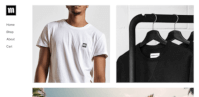 Create your own unique website with customizable templates.