The "minimalist approach" as I like to call it, can be a very resolving action. Many, many outside influences, whether it be material, thought based or emotional - can be detrimental to your well being and sense of accomplishment. Clutter isn't good for anybody, and prevents most from being everything they could be.

"Spring cleaning" is healthy to clear out the negative energies so good thoughts can enter. There is nothing like the feeling of clarity and focus, especially when it comes to a goal you would like to achieve.

Spend some time with nature and pets - those two buggers can tell us everything we need to know about ourselves and the worlds problems. It will put everything in perspective.

Music is also great, along with incense and healthy eating. I like to eat a vegan diet (it's a lifestyle, not a diet) to feel my best. Grease, salt, fat, oils, processed foods, meat and dairy etc. can

clog up the system

and make it harder for your immune system to function properly.

Keep it simple. Rice, potatoes, fruit, veggies - some nice music and an environment that smells pleasing can really enhance your experience and simplify your outlook on life. Simple things like these can be nurturing and motivational.
Powered by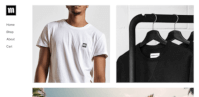 Create your own unique website with customizable templates.